Strengths
Usability
vFlotte is an application designed to be "intuitive" and fast. Information is easily accessible and with a few "clicks"
Configurability
Through appropriate "user profiles" you can enable / disable functions, commands, reports and views.
Customization
Ability to customize the application according to customer needs by making appropriate features and specific reports.
Route reconstruction
Most fleet management solutions adopt a position recording system based on time and space intervals. This configuration does not allow the reconstruction of the exact sequence of roads traveled, particularly in urban areas.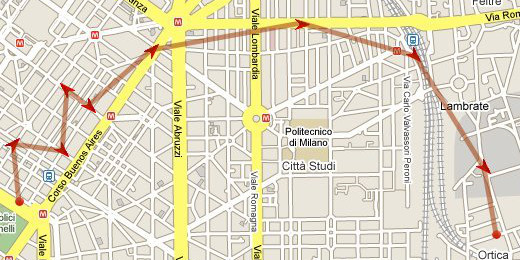 Fig 1. Classic path
The system used by vFlotte, on the other hand, allows the precise reconstruction of the route taken using the vehicle's changes in direction: if the vehicle is moving in a straight line, the position is sent in time or distance; if the vehicle makes turns, the interval for sending positions can be up to 5 seconds! The following image shows the same path as in fig.1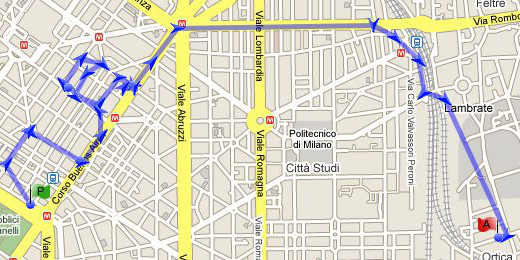 Fig 2. Path with vFlotte
The detail shows even more clearly the precision of the vFlotte solution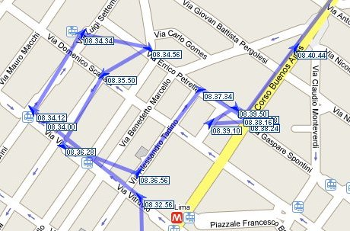 Fig 3. Route detail with vFlotte system
Thematic maps
The vFlotte application uses multiple map objects, allowing the exploitation of the cartographic support in an optimal manner for various types of reports. You can view an interactive map of vehicle position detail while viewing the general fleet map. Travel reports and trip details display the respective information, vehicle locations and POIs, on dedicated maps.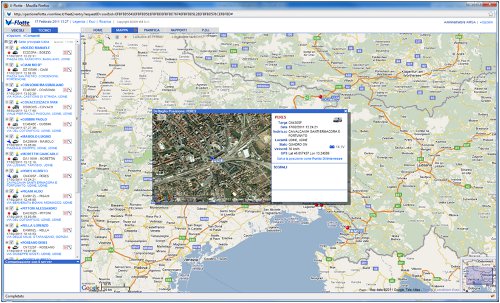 Fig 4. Thematic maps
Fleet and detail reports
"Relationships are the tool through which the user evaluates the activity of his fleet and makes the appropriate decisions to bring about efficiency and cost reduction". With this in mind, it is essential to offer a level of synthesis: a comparative report, also in graphic form, on all vehicles and on several days of activity. In case of in-depth investigation, the detail on the vehicle's activity offers all the information necessary for the analysis.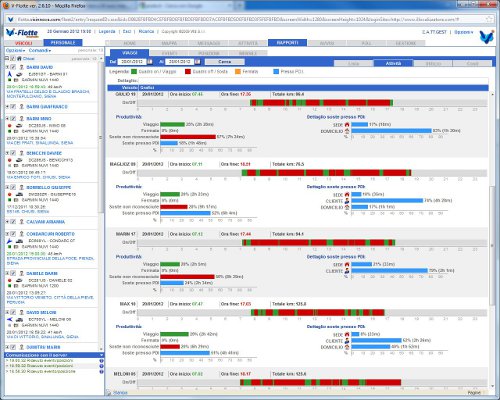 Fig 5. Productivity ratio